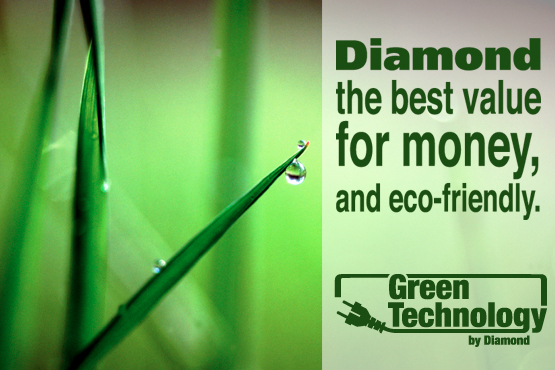 The refrigerated equipments are working 24 hours a day and 365 days a year. They represent a big part of your energy invoices.
That is why Diamond develops the "Diamond Green Technology" program. Diamond doesn't content itself to offer you equipments with the best value for money, they are also eco-friendly. "Diamond Green Technology" , the application of innovative technologies for the professional sector.
The Gold Line PLUS & Pastry Line PLUS refrigerators and freezers come from the "Diamond Green Technology" program and will allow you to realize till 70%* of saving while guaranteeing exceptional performances.
Polyurethane insulation (CFC-free), 75 mm.
Refrigerated group with high yields (patented), "monoblock" kind.
Inside conception allowing a homogeneous distribution of the cold.
"Smart" microprocessor, with active defrosting "warm gas", working automatically but only when it is necessary.
Electric components, low energy.
Etc. Furthermore, the ranges Gold Line PLUS & Pastry Line PLUS are 98,2% recyclable.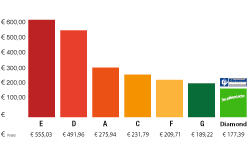 (*)Comparative panel, with other manufacturers.
All the calculations and comparatives with the different products of the market have been realized referring to the EN 442 norm.